Welcome to Grace & Holy Trinity Cathedral!
A Stephen Ministry Congregation
Grace and Holy Trinity Cathedral is a thriving, growing Episcopal parish in downtown Kansas City, Missouri, and is the central parish in the Diocese of West Missouri. Guests and newcomers are always welcome.
Our Mission is to be a Servant Church in the Heart of the City

Find out more about Grace and Holy Trinity Cathedral Here »
Winter Diaper Drive

Social service agencies in KC report the #1 request of low-income families with children is for help with diapers. Thanks to your generosity, the Cathedral exceeded its diaper drive goals in 2015! HappyBottoms is KC's diaper bank that collects and distributes diapers through agencies and hospitals and provides education about baby hygiene and potty training. We are collecting diapers for HappyBottoms. Please bring new or opened packages of diapers to the blue barrel in the cross hall or to the basket in the Tower through February 14. Thank you!
Make Your 2016 Pledge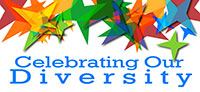 With a goal of "Growing Our Diversity in Christ," our fall stewardship campaign focuses on ways to increase our diversity while continuing what we are already doing well.
Read more »
The Saint John's Bible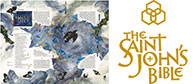 The Saint John's Bible will be at the Cathedral from mid-November until the close of 2016. We will be stewards of two volumes of this remarkable treasure, a seven-volume illuminated manuscript of the New Revised Standard Version of the Bible.
Read more »