Lent 2014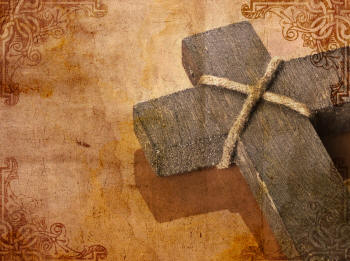 We invite you to the observance of a holy Lent,
by self-examination and repentance;
by prayer, fasting and self-denial;
and by reading and meditating on God's holy Word.
Lent Resources
Lent resources for adults and children are available in the Tower entry to assist you with your observance of a holy Lent. Additional resources are available for purchase in the Bookstore.
Ash Wednesday
March 5: 7:00 a.m. + 12:05 p.m. + 7:00 p.m.
As enter this season of preparation, self-reflection and amendment of life we offer several opportunities to mark the day.
Children are welcome in all liturgies.
7:00 a.m. Liturgy
Designed for persons on their way to of from work, this briefer service includes the essential elements of the Ash Wednesday liturgy.
12:05 p.m. Liturgy
This service is shaped to include both the downtown business community and persons who are free during the day.
7:00 p.m. Liturgy
This traditional service features open space for those present to visit various stations around the nave. Following the open space, the liturgy continues with the Litany of Penitence and Holy Communion.
Labyrinth Walk
Walking a labyrinth is a spiritual exercise to quiet, center and allow contemplation and prayer. A labyrinth will be available all day in Founders' Hall, beginning at 7:00 a.m.
Ashes on the Go
Cathedral clergy and others are commissioned at noon and go out into city streets to distribute ashes to anyone who desires to be marked with them.
Lent Worship
Sundays: Holy Eucharist at 8 & 10:15 a.m., 5 p.m.
Sunday, March 9: Choral Evensong at 5 p.m.
Weekdays: Holy Eucharist at 12:05 p.m.
Wednesdays: Contemplative Eucharist at 12:05 & 5:45 p.m.
The Nave will be available for quiet prayer for 30 minutes before both services.
Adult Formation
Wednesdays in Lent
March 12-April 9
5:30 p.m. • Contemplative Eucharist in the Nave
6:00 p.m. • Simple Supper in Founders' Hall
6:30-8:00 p.m. • Formation Opportunities
Childcare
Childcare is available for Wednesday evening & Sunday afternoon Lenten programs. To make a reservation, contact
childrensformation@kccathedral.org or 816-474-8260 ext. 112.
Beyond Justice: A Call to Mercy
The Reverend Dr. Wallace Hartsfield presents a Lenten challenge—a prophetic framing of the ministry of Jesus as witnessed in the Scriptures. This five-week course examines questions such as "What is the call beyond justice?" and "Does justice have the final word?" Dr. Hartsfield holds an earned doctorate in Hebrew Bible from Emory University in Atlanta. He is Fred E. Young Professor of Hebrew Bible at Central Baptist Theological Seminary and senior pastor of Metropolitan Missionary Baptist Church, Kansas City. We welcome members of Metropolitan Missionary Baptist Church who join in this Lenten program!
The Way
Persons participating in The Way are preparing for baptism or affirmation of faith at the Great Vigil of Easter, April 19, 2014. Community, sharing, learning, small group Bible study and discussion are at the center of The Way. Links are made between daily life and work and the worship and practice of the church.
Prayer Shawl Knitting
Join us for making prayer shawls. Completed shawls will be given to those who are ill and homebound. Do you have yarn gathering dust at your house? Share it with the group. Don't know how to knit or crochet and want to learn? No problem. We will happily teach you. The Wednesdays in Lent will be a perfect time to learn. For more information contact Coyote Schaaf (pschaaf@kcmsd.net) or Rev. Christy Dorn (cdorn@kccathedral.org).
Sundays in Lent
March 23, 30, April 6
Begins with lunch at 12 p.m. in the Common Room.
March 23: The Great Three Days
The Reverend Paul Turner, pastor of St. Anthony Roman Catholic Church, is an internationally recognized authority on Liturgy, in particular on the keeping of the Triduum, the Great Three Days including Maundy Thursday, Good Friday, and the Great Vigil of Easter.
March 30: Book Discussion on Lent is Not Rocket Science: An Exploration of God, Creation, and the Cosmos
The season of Lent prompts us to ask questions, big and small, about the nature of our being, and about our role in the world. Astronomer, physicist and Episcopal Bishop W. Nicholas Knisely explores the intersection of faith and science, creation and the cosmos.
April 6: Book Discussion on We Preach Christ Crucified: The Proclamation of the Cross in a Dark Age by W. Nicholas Knisely
Anglican priest Kenneth Leech says that the Lenten experience involves a rendezvous with the scandal of Christ's passion. Jesus' servanthood, the ethic of nonviolence, and the love of enemies.
Copies of the Dean's Books for Lent are available in the Bookstore, and, if available, ready to download on your electronic reader.
Lenten Study
Mondays, March 3-April 7 • 7:15-8:30 p.m.
Thursdays, March 6-April 3 • 1:30-3:00 p.m.
Common Room
This Lenten Monday Adult Study will look at The Gift of Life: Death & Dying, Life & Living, offering a vision of hope and a view of reality that will counter the cultural norms that view death as a tragedy, an end of living or an entry into harsh judgment and retribution. Each session begins with Centering Prayer. Contact Jerry Grabher for more information or to enroll at 816-590-6205 or jgrabher@kccathedral.org.
Children's Formation
Bible Stories for Lent
For this church year, the lectionary readings match an Old Testament story with an event in Jesus' life each week. We encourage families to make storytelling a Lenten discipline by reading Bible stories together.
Families can borrow a Bible story book for reading at home. These are on the bookshelf in the Nave near the cross-aisle. We'll have a wide-range of books available, ranging from toddler board books to stories for school-age children.
Storytelling will be also be part of Children's Chapel, as chapel leaders use props, make stories interactive, and ask children to retell stories aloud or by writing or drawing about them.
Family Ministry Lunches

11:45 a.m.-1 p.m.
Sunday, March 2
We'll have breakfast for lunch as our Cathedral community comes together for our Shrove Sunday Pancake Breakfast in Founders' Hall after the 10:15 a.m. service. There will not be a program this month.
Sunday, April 6
Following lunch in Haden Hall, we will pack Easter bags for the children at Crittenton Center. Many moms will be at the Women's Retreat, so we're counting on dads to bring their children to help with this service project!
Youth Formation
Sunday: Youth Formation
All Cathedral youth in grades 6-12 are encouraged to join us at 9:30 a.m. as we utilize the video series re:form, which teaches the basics of the Christian faith in an entertaining and enlightening way.
Wednesday: Trinity Teens Youth Group
Our time together will consist of learning, service and fellowship during these four weeks. We begin each week with dinner in Founders' Hall at 6:00 p.m.
Words Becoming Actions
You are invited to continue your baptismal ministry in the world.
Provide for Pantries
Place non-perishable food for St. Mary's and St. Paul's Pantries in the big baskets in the Tower and Founders' Hall entrances.
Week of 2/17 Peanut Butter
Week of 2/24 Canned Beans
Week of 3/3 Mac & Cheese
Week of 3/10 Canned Tuna or Salmon
Week of 3/17 Canned Chicken
Week of 3/24 More Peanut Butter
Easter 3/31 More Mac & Cheese
Pack Bags with BackSnacks
Every week we take 265 bags with food to area schools for children who may not have food to eat over the weekend.
You are invited to help fill bags with food. During Lent, we will fill the bags Sundays, February 24, March 3 & 10 at 11:45 a.m. in the back hallway of Haden Hall.
Join the Cathedral Cook Team
Work with other Cathedral parishioners to either serve lunch from 11:45 a.m.-2 p.m. or work in the evening to prepare the next day's lunch. The Kansas City Community Kitchen is located at 8th and Paseo. It is safe location with on-site parking.
Lunch Serving Team: Needed on the first Thursday of each month and every Wednesday.
Evening Prep Team: Needed the second or fourth Thursday of each month.
Interested? Contact the Cathedral office, 816-474-8260 or office@kccathedral.org.
Donate for or Make Easter Baskets
Members of the Social Outreach Commission's Foster Children's ministry will be distributing Easter baskets to foster children in residential treatment centers at Kaw Valley Center and Crittenton Children's Center. We are requesting donations from the congregation for healthy snacks and individually-wrapped candy.
Some examples of items we need include:
100 Calorie Snack Packs
Cheese Crackers
Rice Krispies Treats
Packaged Fruit Snacks
Lip balm in multi-packs
White no-show socks
We will be collecting donations in Founders' Hall through March 24.
Baskets Assembly in Founders' Hall:
Palm Sunday, March 24, 11:45 a.m.
Cathedral Work Day
Inside and outside jobs to bring up the Cathedral spaces and to prepare them for Easter and our ongoing ministry of worship and service.
Saturday, March 23 (Please note the date change!)
9 a.m.-3 p.m.
Come for an hour or two, or the whole day.
Lunch provided.
Pray for Ministries
Maison de Naissance
Kansas City Community Kitchen
Meals on Wheels
Culinary Cornerstones
BackSnack
Harvesters
Habitat for Humanity
Episcopal Relief and Development
Local Food Pantries
Crittenton Children's Center at St. Luke's Hospital