Joyful Generosity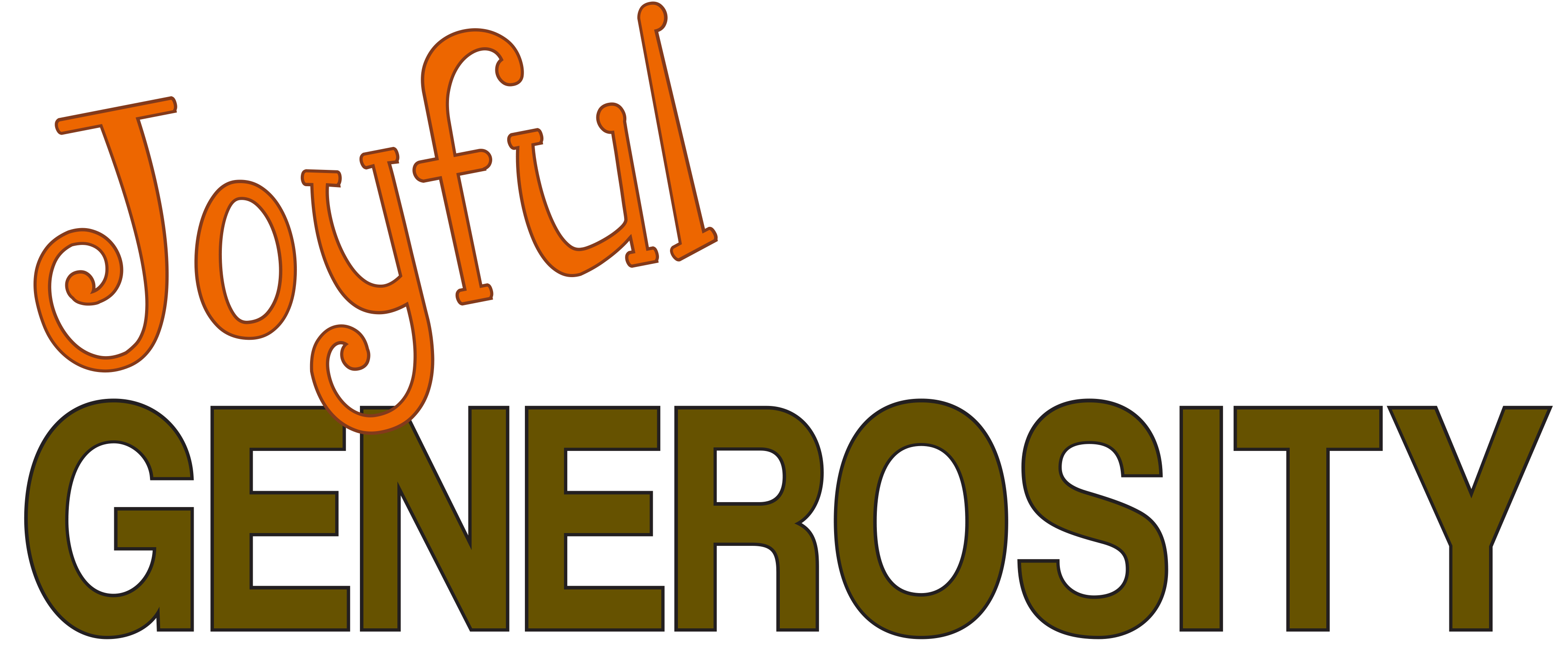 "Open hands are never empty." Arms extended and hands opened upward are an ancient posture for prayer. Open hands are external signs of hearts and minds open to God. They are open both to receive and to give.
Please consider making a commitment of support for the 2014 ministry of Grace and Holy Trinity Cathedral. Pledging is not about the amount. It is a statement of commitment and of thanksgiving. What about our Cathedral church and our congregation, our ministries and life together bring joy to you?
We give because God gives to us. May we open our hearts and hands to give as we receive. An invitation to make a commitment has been sent to your homes and is available at the Cathedral, or use the form below to submit your pledge.
We dedicate our pledges November 10, Commitment Sunday.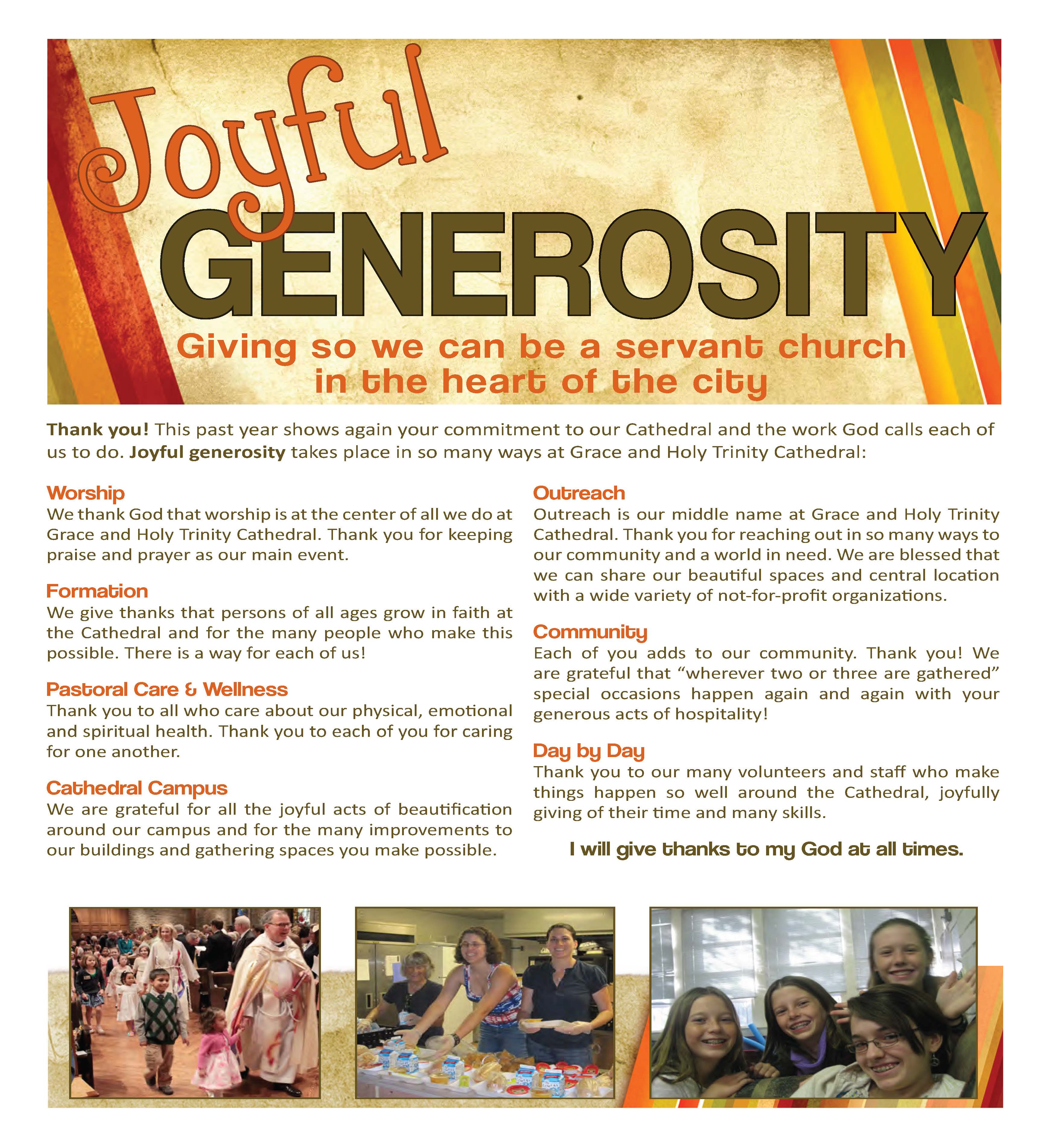 We Are Generous
Why is church "good?" One thought that comes quickly to mind is that Christ is real and present among us as a people gathered to receive and to give. It's the long term joyful generosity that is part of the spiritual DNA of our congregation. Throughout our congregation's history, there is an ongoing witness to generosity. Whether it be responding to human need around us, giving annually to support meaningful programs or establishing endowments to assure future ministry in this place, all is made possible through generous givers and generous giving.
We Need Your Help
As a congregation, I believe we are being called to a new time of joyful generosity. We would like to grow our pledge income by 21 percent: increasing this income source to $540,000 (from $446,453). This is the time for our Cathedral to continue growing and become an even more vibrant "good church" and to reach out in new ways to our neighborhood.
To grow we should  hire a part-time Youth Minister, a part-time Volunteer Coordinator and an Associate Priest for Young Adults and Outreach. To do this we must increase our annual stewardship pledges. We need to rely less on endowments for day-to-day operations. It is our responsibility now to be good stewards of our church. Our endowments must serve a different purpose: to secure our future.
Thank you for taking time to think and pray about your commitment to Christ's kingdom through the Cathedral. Let's work together to make every day even brighter. We dedicate our pledges November 10, Commitment Sunday. With God's help may we be a church known for its goodness and joyful generosity in the heart of Kansas City.
Learn more about giving at the Cathedral and an overview of the 2014 spending plan.
Loving and Gracious God,
I am grateful for the countless blessings that You have given to me. You return to me your goodness and abundance for the time and money that I offer to You and Your work.
Strengthen my faith that I may give sacrificially of my time, talents and treasure to our church so that Your ministries may be sustained and expanded.
Thank You for my church where I find strength, comfort, peace and grace. Help me to grow in Joyful Generosity, that your blessings will flow through me to bless others.
In Jesus name I pray,
Amen.
---
Pledge Form
When you are done, please print a copy of this pledge form for your records.
As a steward of God's gifts, in gratitude for all God's blessings and to further the ministry through Grace and Holy Trinity Cathedral, I/we offer this pledge.
When you are done, please print a copy of this pledge form for your records.